Insights are pretty much the holy grail of marketing. The textbook definition of insights is as follows – 'a deep understanding of a person or thing'. Finding the right insights at the right time could be the difference between success and failure. Irrespective of your profession, insights mean in-depth knowledge of the domain and then the interpretation of data in a meaningful way. This interpretation makes the data from simple facts to actionable intelligence.
So, data by itself doesn't matter as it's neither meaningful until interpreted nor useful until it's made actionable by clear interpretation. This gap of the data from just being facts to transforming into actionable intelligence requires cognitive processing i.e. using the power of the human brain. However, every human brain is unique and no data is simple and in some cases – as in marketing data – it's just overloaded. This very act of data interpretation and translation to actionable intelligence becomes a 'cognitive overload'.
If you're in the marketing profession, you will understand the meaning of overload. At any given time, as a marketer, you're dealing with at least five channels to market on. You're dealing with a minimum of 15 metrics per channel. You're also looking at three different dashboards to understand the data and at least running campaigns on more than one platform.
With so much going on, how do you do insights on marketing? It's not possible, I mean not on a daily basis unless you have a bunch of infrastructures and resources which include an ETL specialist – a software engineer meant to take data, collate and transform it, a template you can understand, a data analyst who can look at that data and then a domain expert who interprets this in context of your business. The journey to finding insights is an adventure in itself, as shown below.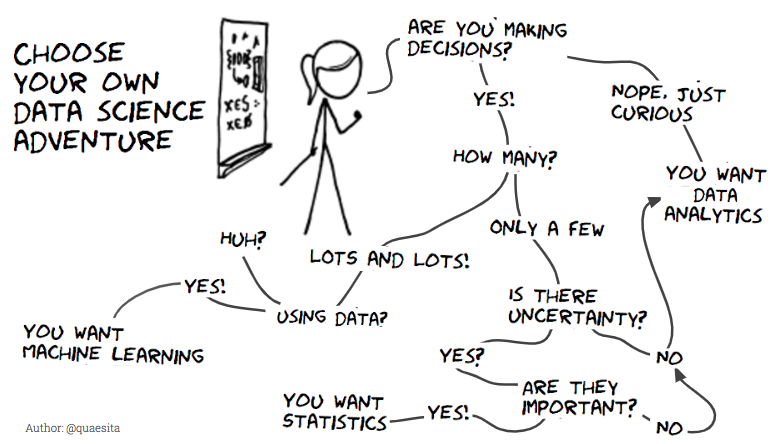 So, what's the alternative? Just like the servers of a data center, we thought of democratizing access to these insights from marketing data and giving recommendations (cross channel) using the power of data science. That was pretty much the genesis of our company Glance.
Let us look at some other challenges that plague the insights world.
Deriving insights: contextualize the facts and knowledge into meaningful nuggets of actionable intelligence
Insight Overload: when we start generating insights, it's hard to distinguish information from insights, so the right threshold, baselines, summarization are hard challenges
Algorithms: Choosing the right algorithms for the right kind of marketing data is key to creating magic.
As we look at the challenges, it's evident that Insights are tough and hard. Some of these challenges require not just data science, algorithmic skills, engineering but also a pure understanding of the domain. A clear empathy towards a marketer's plight and clear solutions.
Here at Glance, we're being Indiana Jones and bringing all of this together to create the magic of effective marketing. I hope you're all as excited as I am as we launch our insights for Google analytics. If you've not signed up for this already, please do so here.
Main image credit: Lucasfilms